Pyrithion To Release Debut EP "The Burden Of Sorrow"
Pyrithion, which features Tim Lambesis (As I Lay Dying), Ryan Glisan (Allegaeon), and Andy Godwin (The Famine), announces the band's debut EP "The Burden of Sorrow" is to be released April 16th on Metal Blade. The label comments:
"It's a struggle for some bands to get started, while others appear to seamlessly come together. With years of perspective and experience, the three members of Pyrithion have created a dark and intense death metal record almost overnight. The individual members' prior success aside, the music speaks for itself."
Singer Tim Lambesis, who is best known for his work as the front man of As I Lay Dying, explains: "I have wanted to do a heavier and more traditionally metal band for a while. Being that I own a recording studio, I thought a great place to start was by asking my engineer who the best guitar player is that he has recorded. I wanted to team him up with one of my favorite guitar players growing up."
Shortly thereafter, Ryan Glisan from Allegaeon and Andy Godwin (ex-The Famine, Embodyment) began sending ideas back and forth. Those ideas would form the foundations of the first three Pyrithion songs.
Glisan elaborates further on the band's expedited origin, "When Tim first reached out to me to ask if I was interested in starting a new project, I was really intrigued as to where the overall sound would go. Given the short time frame we had to work with, the 'newness' of all the members, and an uncertainty of an overall direction, I wasn't initially 100% confident in how the end product would turn out. After spending a weekend collaborating, recording these initial 3 songs, and beginning to write new songs going forward, I can say with absolute confidence now that this band will be a major force in the metal scene."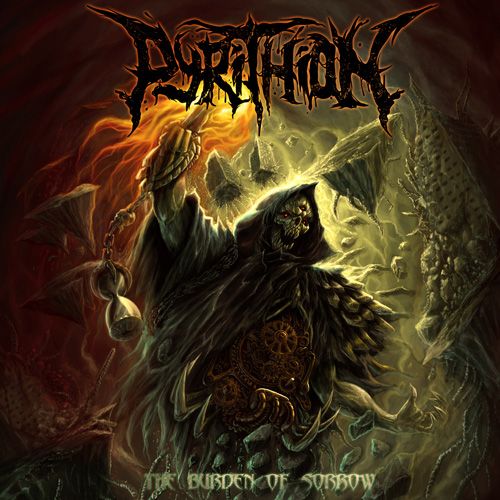 What's Next?
Please share this article if you found it interesting.
---
To minimize comment spam/abuse, you cannot post comments on articles over a month old. Please check the sidebar to the right or the related band pages for recent related news articles.