Witherscape Reveals New Album "The Inheritance" Artwork
Witherscape, the new atmospheric and progressive dark metal outfit formed by Dan Swanö together with fellow Swedish multi-instrumentalist Ragnar Widerberg, will release debut album "The Inheritance" on July 29th in Europe and August 6th in North America via Century Media Records. The album's artwork and track listing are now available below.
1. Mother Of The Soul
2. Astrid Falls (streaming here)
3. Dead For A Day
4. Dying For The Sun
5. To The Calling Of Blood And Dreams
6. The Math Of The Myth
7. Crawling From Validity
8. The Wedlock Observation
9. The Inheritance
The album's concept is split into different episodes, with the story briefly taking place in a remote village in northern Sweden in the late 1800's. The central character lives in Stockholm and comes from wealth, and upon the death of his family, he's informed by the family lawyer that he has inherited a large estate up north. Having been oblivious to the estate's existence, he decides to investigate, and once he's there, as Dan Swanö puts it, "all kinds of weird shit happens..."
The cover artwork for "The Inheritance" was created by Travis Smith/Seempieces. Dan Swanö comments about the artwork: "Both me and Ragnar are fascinated by old abandoned buildings and it was pretty clear from the start that we would have the estate our main character inherits on the album cover. We used Travis Smith as a 'medium' for our visual ideas and he did a spectacular job transforming our written wishes into a real image."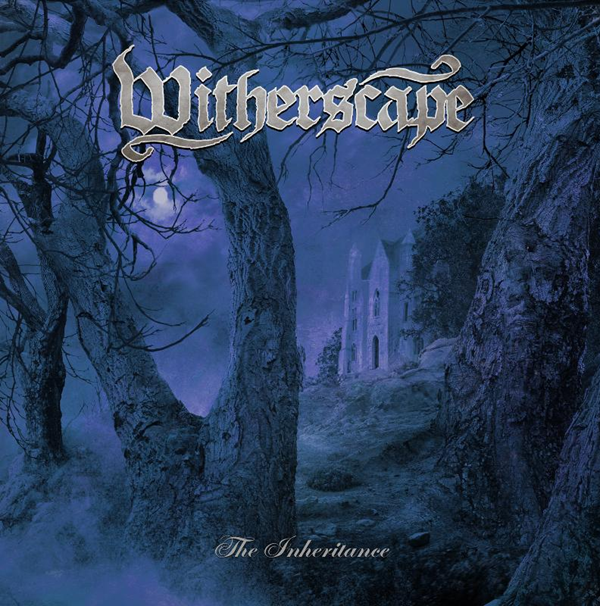 What's Next?
Please share this article if you found it interesting.
---
0 Comments on "Witherscape Reveals New Album Artwork"
Be the first to comment! Tell us what you think. (no login required)
To minimize comment spam/abuse, you cannot post comments on articles over a month old. Please check the sidebar to the right or the related band pages for recent related news articles.