A Pale Horse Named Death Recruits New Bassist Dave Bizzigotti
Band Photo: A Pale Horse Named Death (?)
A Pale Horse Named Death will release sophomore album "Lay My Soul to Waste" on May 21st in North America via Steamhammer/SPV. Once again the artwork was commissioned by Sam Shearon, who is also responsible for artwork on the band's first release "And Hell Will Follow Me."
Today APHND has announced the addition of new bass player Dave Bizzigotti from Speed Kill Hate. Frontman Sal Abruscato commented on Dave joining the band: "APHND is excited to begin a new chapter with Dave Bizzigotti as APHND's new bassist, he is one of us and gets what we are about. We look forward to crushing the fans with our sonic doom."
For more info on the upcoming album, check out our interview with the band. The album's track listing is as follows:
1. Lay My Soul to Waste
2. Shallow Grave
3. The Needle in You
4. In the Sleeping Death
5. Killer by Night
6. Growing Old
7. Dead of Winter
8. Devil Came With a Smile
9. Day of the Storm
10. DMSLT
11. Cold Dark Mourning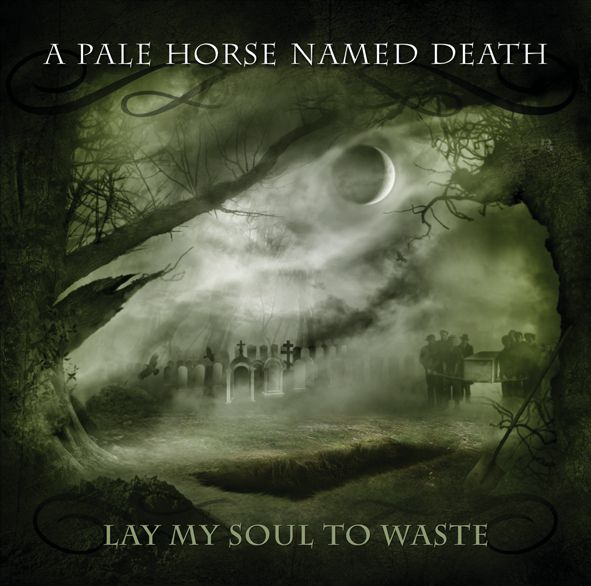 What's Next?
Please share this article if you found it interesting.
---
0 Comments on "A Pale Horse Named Death Recruits New Bassist"
Be the first to comment! Tell us what you think. (no login required)
To minimize comment spam/abuse, you cannot post comments on articles over a month old. Please check the sidebar to the right or the related band pages for recent related news articles.