Denial Recording Two New Tracks
Mexican barbarous death metallers Denial has been announced as the newest addition to the Pulverised Records roster. It's been four years since the band's debut full-length record "Catacombs Of The Grotesque" was released and Denial is currently in the midst of recording two new tracks for a 7" EP release, after which the band will fully focus on writing brand new material for the upcoming second full-length album.
In an official statement, the band commented, "We are proud to have always worked with professional labels and real supporters. With Pulverised Records, we now step into a cavernous deep, bestowing us with more flesh and blood to perform ghastly and unaltered invocations to those who have been lost for centuries."
Pulverised Records label manager Roy Yeo added, "Having heard the 'Catacombs Of The Grotesque' album a couple of years back, we knew Denial had something really special going on. Their rancid stench of death metal was something that we felt would belong perfectly in our niche roster. We are extremely ecstatic to have sealed the new album deal with them, and we cannot wait to hear more atrocity from Denial!"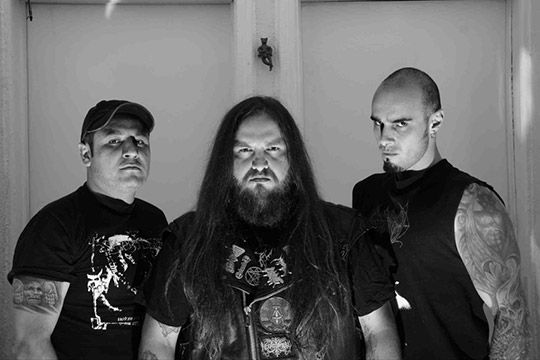 What's Next?
Please share this article if you found it interesting.
---
To minimize comment spam/abuse, you cannot post comments on articles over a month old. Please check the sidebar to the right or the related band pages for recent related news articles.