Lazy Bonez Announces "Vol. 1" Album Release
Finland's Lazy Bonez has announced the "Vol. 1" album will see release via Inverse Records this coming June 28th, 2013. The track listing is as follows:
01. Bring It All Now
02. Stainless Steel
03. First To Go - Last to Know
04. Frozen Love
05. Written in the Sky
06. M.I.L.F.
07. Got A Soul
08. Free Ride
09. Poker Face (Lady Gaga)
10. Return to Me
Inverse Records also comments: "In Lazy Bonez you can find some familiar guys from the legendary Finnish band Tarot, but basically Lazy Bonez music stands right and strong on its own. Band's main composers are Jaakko Kauppinen (bass) and Markku Mähönen (guitar). In addition to the 'Vol.1' album there's been released also two digi-singles: Lazy Bonez version of Lady Gaga's 'Poker Face' plus Marco Hietala (Tarot, Nightwish) & Udo Dirkschneider (U.D.O., ex-Accept) duet called 'First To Go - Last to Know.' In addition to the featuring artists mentioned above there's also one familiar guy from Accept & U.D.O. connections - Mr. Stefan Schwarzmann, who plays drums in two 'Vol.1' songs (Bring It All Now & Frozen Love)."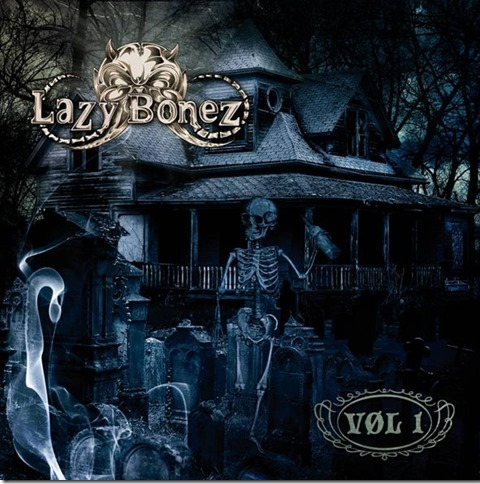 What's Next?
Please share this article if you found it interesting.
---
0 Comments on "Lazy Bonez Announces 'Vol. 1' Release"
Be the first to comment! Tell us what you think. (no login required)
To minimize comment spam/abuse, you cannot post comments on articles over a month old. Please check the sidebar to the right or the related band pages for recent related news articles.