New Live LP "Apotheosis - Live 2012" Announced By Firewind
Band Photo: Firewind (?)
Greek metal act Firewind announced that the band will issue a new live LP "Apotheosis - Live 2012," chronicling the band's 10th Anniversary on the "Few Against Many Tour." The recordings were captured from performances in Greece and all over Europe last year prior to the departure of singer Apollo Papathanasio (Evil Masquerade/Spiritual Beggars), who was temporarily replaced for 2013 live performances by Kelly Sundown Carpenter (Agadio/Darkology).
The track list for the release is:
1. Head Up High
2. Wall Of Sound
3. Allegiance
4. Few Against Many
5. The Departure
6. Heading For The Dawn
7. Losing My Mind
8. World On Fire
9. Guitar Solo 2012
10. SKG
11. Between Heaven And Hell
12. Piano Solo
13. Edge Of A Dream
14. Mercenary Man
15. Glorious
16. Maniac
17. Falling To Pieces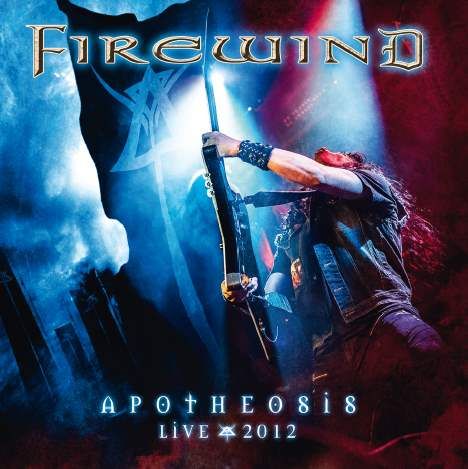 A trailer for the release can be found here:
What's Next?
Please share this article if you found it interesting.
---
0 Comments on "Firewind To Release 'Apotheosis - Live 2012' LP"
Be the first to comment! Tell us what you think. (no login required)
To minimize comment spam/abuse, you cannot post comments on articles over a month old. Please check the sidebar to the right or the related band pages for recent related news articles.