A Pale Horse Named Death Uploads New Song "Serial Killer"
Band Photo: A Pale Horse Named Death (?)
After previously posting the songs "Devil in my Closet" and "Heroin Train" online, A Pale Horse Named Death has now uploaded another track.
Metal Sucks is exclusively streaming a new song from the band's upcoming debut album. The track, entitled "Serial Killer," comes from group's new album "And Hell Will Follow Me," which is scheduled for a June 14th release on SPV/Steamhammer.
Get an exclusive first listen to "Serial Killer" by heading over here.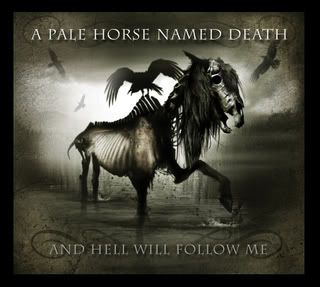 What's Next?
Please share this article if you found it interesting.
---
To minimize comment spam/abuse, you cannot post comments on articles over a month old. Please check the sidebar to the right or the related band pages for recent related news articles.