Japanese Benefit Album "Embrace The Sun" Track Listing Announced
The full track listing for Lion Music's Japan benefit album "Embrace the Sun," which includes songs from Infinity Overture and Overdrive, has now been announced. The track listing and artwork can be viewed below. Further details on the project are available here.
DISC ONE
01. Mattsson – Mother
02. Milan Polak – End Of Time
03. Anthriel – Circle Of Life
04. Airless – Second Chance
05. Dreyelands – Life Is Worth The Pain
06. Ashent - Disappearance
07. Mastercastle - Sakura
08. Locomotive Breath - Rise Up (Perspective of The Common Man)
09. Grönholm - Believe
10. Marco Sfogli - Stand Alone
11. Mindsplit - Guardian Angel
12. Missing Tide - Falling
13. Infinity Overture - Do You Care?
14. Jennifer Batten - Sakura Season
DISC TWO
01. Overdrive - New Beginning (Arata Na Staato)
02. Emir Hot - Fear of the Storm
03. Venturia - On the Brink
04. Mistheria - Kibou
05. Section A - Survive
06. Status Minor - Drama
07. Mastermind - Time Stands Still
08. Tomorrow's Eve - Black Barren Lands
09. Iron Mask - Sons of the Sun
10. Astra - Voice from Within
11. Benny Jansson- Savior
12. Early Cross - Cairn
13. Winterlong - Failed Connection
14. The Lions - Embrace the Sun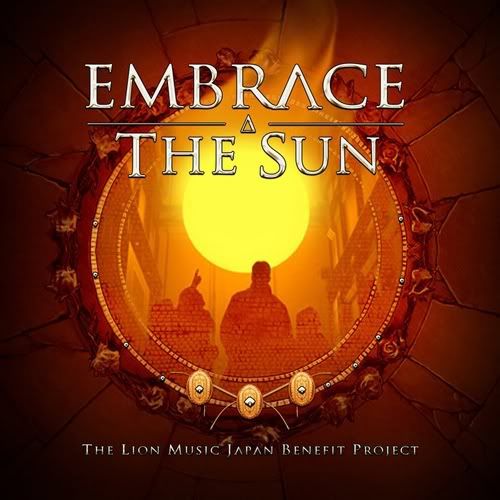 What's Next?
Please share this article if you found it interesting.
---
0 Comments on "'Embrace The Sun' Track Listing Announced"
Be the first to comment! Tell us what you think. (no login required)
To minimize comment spam/abuse, you cannot post comments on articles over a month old. Please check the sidebar to the right or the related band pages for recent related news articles.