Trollfastheart Streaming Debut Album "Only For Trolls"
Trollfastheart is currently streaming the band's debut album "Only For Trolls" online in its entirety. You can check out the album by heading over to the Trollfastheart Bandcamp page. "Only For Trolls" was recorded in HeL1S, Madrid, in the summer of 2010 and the track listing is as follows:
1. Along The Forest 2:43
2. Begins The Night 7:45
3. Eating Crude Oil 5:52
4. A Good Degustation 5:47
5. Troll Kalla Mik 5:25
6. Hunting of The Troll Queen 4:02
7. Night Errant Creature 5:11
8. Only For Trolls 6:25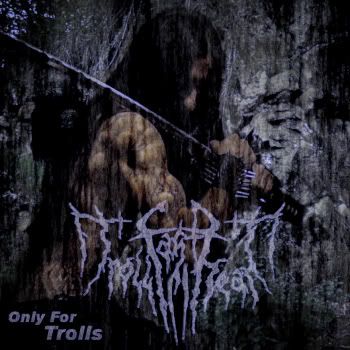 What's Next?
Please share this article if you found it interesting.
---
0 Comments on "Trollfastheart Streaming Debut Album"
Be the first to comment! Tell us what you think. (no login required)
To minimize comment spam/abuse, you cannot post comments on articles over a month old. Please check the sidebar to the right or the related band pages for recent related news articles.