Kali Ma Reveals "The Devil Knows You're Dead" Album Artwork
Kali Ma has checked in with the following announcement about revealing the band's new album artwork:
"Here is the album artwork for our new album The Devil Knows You're Dead! We will be releasing this beast come next Saturday, March 29th at Cook's Cafe in Naugatuck along with Cyperna and their new release, The Darker Side of Matter.
"The show is going to be a great time and we would love to see all of you lovely folks there raging with us! To round out the night for a lovely evening of chaotic metal is Dream of Scipio, The Gates of Ivory, Stagger and Intercourse. As always, this is not a metal show, its a fucking party!
"P.S. Kali Ma doesn't run on Dunkin. We run on weed!"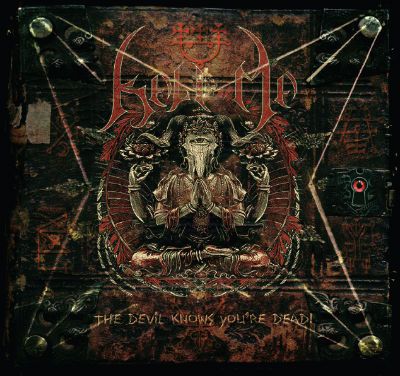 What's Next?
Please share this article if you found it interesting.
---
To minimize comment spam/abuse, you cannot post comments on articles over a month old. Please check the sidebar to the right or the related band pages for recent related news articles.