Death Comes Pale
From: Denmark
Last Known Status: Active
Latest Death Comes Pale News
Below is our complete Death Comes Pale news coverage, including columns and articles pertaining to the band. Some articles listed may be indirectly related, such as side projects of the band members, etc.
Danish death metallers Death Comes Pale have officially signed to Deepsend Records for the release of their debut album, "World Grave." The album, which had an official self-release date back in 2012, has had a couple of selections streaming from it at this location. Death Comes Pale has also confirmed a few concert dates in Denmark, which precede the new album's tracklisting below.
Metal Mekka with TBA and TEXAS CAKEWALK - 8. MARCH 2014, POSTEN, ODENSE
Plekter - DEATH COMES PALE + ACT OF COHESION - 28. MARCH 2014, SKAAEN, AALBORG ("AFTERPARTY" AT THE PRETTY MAIDS CONCERT:)
Plekter - DEATH COMES PALE + ACT OF COHESION - 18. APRIL 2014, ROCKSTJERNEN, HERNING
"World Grave" tracklisting:
1. World Grave
2. Transgression
3. Spawn of the Scorned
4. From the Lips of the Dead
5. With a Foot in the Grave
6. The Putrification Process
7. Modern Enslavement
8. Fury of Vengeance
9. Pulse of Existence
10. Silent Genocide
11. Where the Broken Resides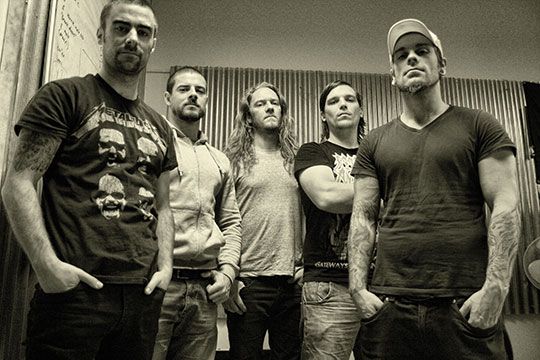 Danish death metal band Death Comes Pale has released the 2009 EP, "Through Carrion Eyes," digitally through Danish label Gateway Music. An e-card where streaming of the entire EP is possible can be accessed here.
The track listing for "Through Carrion Eyes" is as follows:
1. Primal Supremacy
2. Serpent Of Eden
3. Eclipse Of The Dead
4. The Heretical Storm
The band is currently working on a new release, which is scheduled to be recorded in the summer/fall of 2011.