Jacob Shively Steps In On Guitar For Acheron
Black death thrash demons Acheron have completed the recording process for their upcoming Listenable Records release, "Kult Des Hasses." The album is now set to enter the mixing and mastering phase. Acheron will also be doing a mini-tour with Incantation in late July. The band has enlisted Dismemberment guitarist Jacob Shively to fill the slot of second guitarist. When asked if Shively would be their new permanent second guitarist, ACHERON founder Vincent Crowley stated:
"Jacob is a talented guitarist and fan of the band. His group Dismemberment opened for Acheron a few times and I really liked them. That is why I asked him about filling in. But we are taking baby steps. We've learned from past experiences not to just give hire someone right away. For now he is playing with us for all upcoming live shows. We'll just have to see if it progresses into something more. But we are indeed open to the idea if the dedication and chemistry is there."
Acheron will also head to Germany to headline the Death Doomed the Age Fest in September and and return in October for the Under the Banner of the Black Light fest. Confirmed Acheron live dates follow below.
07/18 - Philadelphia, PA @ TBA
07/19 - Baltimore, MD @ Ottobar w/ Incantation
07/20 - Providence, RI @ Fete w/ Incantation
09/06 - Lichtenfels, Germany @ Death Doomed the Age Fest
10/12 - Gieben, Germany @ Under the Banner of the Black Light Fest
Jacob Shively of Dismemberment fills in second guitar slot for Acheron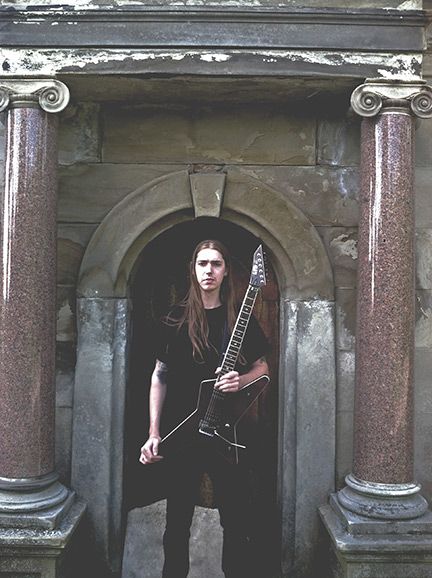 What's Next?
Please share this article if you found it interesting.
---
0 Comments on "Acheron Recruits Second Guitarist For Live Dates"
Be the first to comment! Tell us what you think. (no login required)
To minimize comment spam/abuse, you cannot post comments on articles over a month old. Please check the sidebar to the right or the related band pages for recent related news articles.