Blasphemic Cruelty / Perdition Temple Sign With Hells Headbangers
Hells Headbangers has announced the signing of both Blasphemic Cruelty and Perdition Temple. Both bands are helmed by guitarist Gene Palubicki, founder/songwriter of the legendary Angelcorpse. Palubicki had the following to say about both signings:
"Been a while since there has been any actual 'production' news concerning either of my active works, namely Perdition Temple and Blasphemic Cruelty. It is official at this point that both bands are no longer part of the Osmose Productions roster. It was not a bad split with my longtime former label, simply the direction the label and my bands are pursuing differs enough to make it time for a change.
"I'm quite happy to announce the new home for BOTH bands is Hells Headbangers Records! Of the several labels who contacted me and made various offers, Hells Headbangers clearly shares my vision for the course I wish to go for both bands. Hells Headbangers has a dedication to releasing the sort of products that are very much a best fit for my bands. In development currently are the sophomore full-length from Perdition Temple, and a forthcoming MLP of new Blasphemic Cruelty material."
Continuing, Palubicki says, "For lineups concerning both bands, I couldn't be more satisfied! In Perdition Temple I've got drummer Ronnie Parmer, whose been tearing it up with devilish precision with me for all the shows we've been doing for the last year now, as well as Gabriel Gozainy on bass, who completely shreds my riffs and gives our sound just that much more mayhem! And in a somewhat recent development, the lineup is now also joined by my former bandmate from past Angelcorpse times, Bill Taylor on second guitar! So on the forthcoming album, it will have been nearly 15 years ago that we both appeared on an album together [1998's Exterminate by Angelcorpse]! So the feeling going into this new is right where it needs to be!
"For Blasphemic Cruelty, the lineup remains unchanged from the previous record. I am once agained joined by both Alex Blume on bass/ vocals and drummer Gina Ambrosio on drums, and anyone who might have caught our debut live show a few months ago knows that we clearly give no quarter and no compromise on our lightning warfare attack! The new material of Blasphemic Cruelty will appear in the form of a MLP/MCD to feature three or four new original songs and maybe one or two cover tracks of our liking."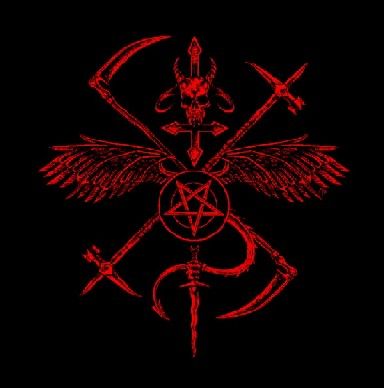 What's Next?
Please share this article if you found it interesting.
---
0 Comments on "Blasphemic Cruelty Signs With Hells Headbangers"
Be the first to comment! Tell us what you think. (no login required)
To minimize comment spam/abuse, you cannot post comments on articles over a month old. Please check the sidebar to the right or the related band pages for recent related news articles.