Father Befouled Streaming Song From New Album
DecibelMagazine.com has posted an exclusive premiere of the track "Indulgence of Abhorrent Prophecies," from Father Befouled's newest seven-song burnt offering, "Revulsion of Seraphic Grace." Coming off the heels of 2010's "Morbid Destitution of Covenant," this newest collection of tunes will be released via Dark Descent Records on June 30th. Experience the track for yourself at this location.
Father Befouled also is set to play the first annual Martyrdoom Festival on Saturday June 30th at Public Assembly in Brooklyn, NY. Other acts include Dead Congregation, Grave Miasma, Cruciamentum, Kommandant and more. For tickets and information visit this location. The album features artwork by Richard Friend, featured below with the tracklisting.

Indulgence of Abhorrent Prophecies
Irreverent Ascendancy
Devourment of Piety
Obscurance of Universality
Desacrament
Impetus to Angelic Descension
Triumvirate of Liturgical Desecration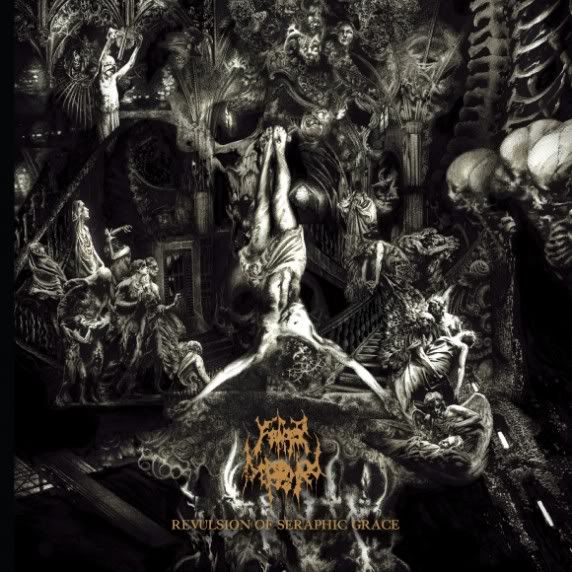 What's Next?
Please share this article if you found it interesting.
---
To minimize comment spam/abuse, you cannot post comments on articles over a month old. Please check the sidebar to the right or the related band pages for recent related news articles.