J.D. Overdrive Reveals Upcoming Album "Sex, Whiskey & Southern Blood" Details
Metal Mind Productions will release the debut album from Polish band J.D. Overdrive, entitled "Sex, Whiskey & Southern Blood." The artwork and track listing can be viewed below. "Sex, Whiskey & Southern Blood" will be released in Europe on 6th June and in USA on 12th July (via MVD).
1. A Taste Of The South…
2. Ballbreaker
3. Boot Hill
4. Truth Teller
5. No Man's Land
6. The Art Of Demolition
7. Stoned To Death
8. Guilt And Redemption
9. Purple Haze
10. Demonize
11. Into The Same River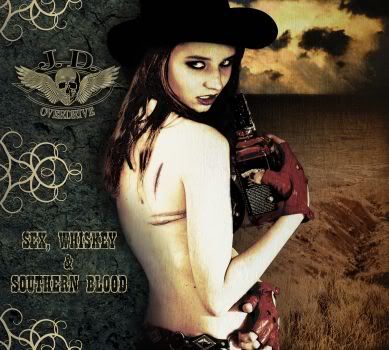 What's Next?
Please share this article if you found it interesting.
---
To minimize comment spam/abuse, you cannot post comments on articles over a month old. Please check the sidebar to the right or the related band pages for recent related news articles.