Offending
From: France
Last Known Status: Active
Latest Offending News
Below is our complete Offending news coverage, including columns and articles pertaining to the band. Some articles listed may be indirectly related, such as side projects of the band members, etc.
GunShyAssassin.com has posted an exclusive stream of the song "Modern Enslavement" from French brutalists Offending. The song, which was taken from the band's newest release "Age of Perversion," is currently streaming at this location. The tracklisting for "Age of Perversion" follows below.
Infested By His Burden
Within This World
Modern Enslavement
Dominion XXI
Religion Depravity
Age of Perversion
Hopeless Submission
Raped by Religion
Devotion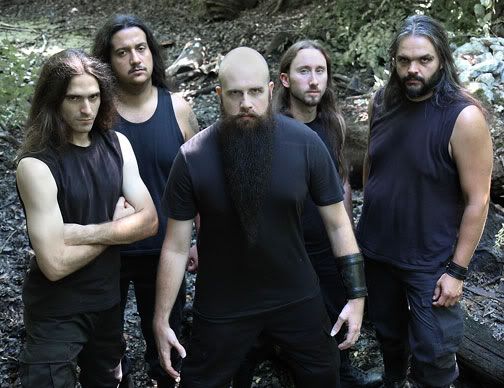 French death metal act Offending will be releasing a second full-length album titled "Age of Perversion" this coming April, 2012 via Deepsend Records. The album was mixed and mastered at Drudenhaus Studio.
You can check out a new track off the album, titled "Within This World," by heading over to the Deepsend Records website. The artwork for "Age of Perversion" can also be viewed below. For more details on Offending, check out the band's Facebook profile.