Tristania Reveals Cover Art For "Darkest White"
Tristania has now revealed the cover artwork for new album "Darkest White," which was created by metal cover artist favorite Eliran Kantor. The album is due out via Napalm Records on May 31st, 2013.
According to a press release, with "Darkest White" Tristania ventures into a considerably darker soundscape than on the previous album, both musically and lyrically. The emotional span of the album is bigger, ranging from the most brutal primal aggression to the most fragile and poignant moments. The album features an array of grand arrangements, doomy moods, and elaborate harmonies blended with intense growling: a flamboyant display of outstanding vocal performances.
Tristania's Ole Vistnes comments: "After the release of Rubicon in 2010, I felt that we had opened the door to our new musical landscape, but that we still had a lot of places to explore creatively. With Darkest White we have dug deeper, searched wider and reached higher to create the most musically challenging and emotionally involving album we possibly could. Like all Tristania albums, I feel this one is detached from musical rules and genre expectations, and perfectly represents the musical freedom that I so much love about Tristania.
"During the writing and recording of the album we worked hard to create the album we had in our minds, but we were also careful to let the songs live a life on their own. We didn't set out to make the album technically outstanding or theoretically perfect, but we followed our hearts in all parts of the writing and production. I'm proud of Darkest White, mostly because of the uncompromising honesty and attitude that saturated everything from the songwriting and recording to the mix."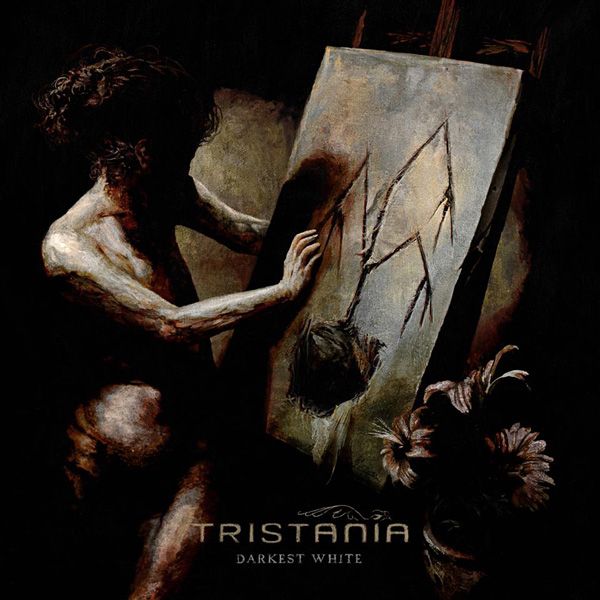 What's Next?
Please share this article if you found it interesting.
---
0 Comments on "Tristania Reveals New Album Cover Artwork"
Be the first to comment! Tell us what you think. (no login required)
To minimize comment spam/abuse, you cannot post comments on articles over a month old. Please check the sidebar to the right or the related band pages for recent related news articles.