Stonecreep Heading Out On Tour In June
Portland, OR metallers Stonecreep will be kicking off the Storm of the Deathmarch U.S. Tour 2012 in support of the 2011 Old-School Metal Records re-release of their album, "The Deathmarch Crushes On..." The tour is set to get underway on June 16th at Ash St. Saloon in Portland. The band has the following tour dates booked thus far with more to be announced.

STORM OF THE DEATHMARCH U.S TOUR 2012

June 16th- Portland, OR @ Ash St. Saloon
June 19th- San Diego, CA @ Brick By Brick
June 21st- Gilbert, AZ @ Crabby Don's
June 23rd- Surfside Beach, TX @ Pier 30
June 25th- Myrtle Beach, SC @ The Sound Hole
June 26th- Baltimore, MD @ The Sidebar
June 27th- Rochester, NY @ The Bug Jar
June 28th- Pittsburgh, PA @ 31st Street Tavern
June 29- La Crosse, WI @ JB's Speakeasy
June 30th- Fargo, ND @ The Aquarium
July 3rd- Denver, CO @ Three Kings Tavern
July 6th- Seattle, WA @ Fuel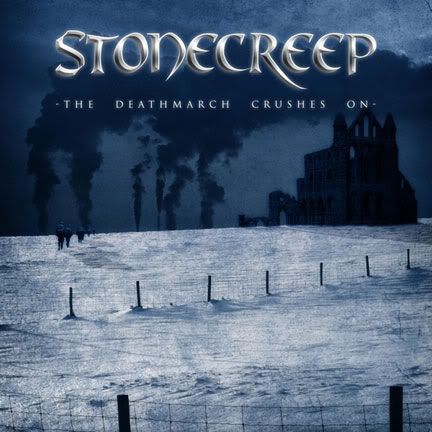 What's Next?
Please share this article if you found it interesting.
---
To minimize comment spam/abuse, you cannot post comments on articles over a month old. Please check the sidebar to the right or the related band pages for recent related news articles.