The Beyond Releasing Split 7" With The Lurking Corpses
The Beyond will be releasing a split 7" with The Lurking Corpses titled "Gross Encounters of the Sacrificial Rite." The disc will feature two new songs from The Beyond - "The Sacrificial Whores of Satan" and "Total Genocide." On the flipside of the disc will be a couple tracks from The Lurking Corpses, a cover of Grim Reaper's "See You in Hell" and the song "Midnight Munging." The split 7" should be released soon on Horror Pain Gore Death productions.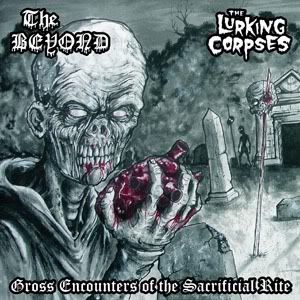 What's Next?
Please share this article if you found it interesting.
---
To minimize comment spam/abuse, you cannot post comments on articles over a month old. Please check the sidebar to the right or the related band pages for recent related news articles.