In Legend Streaming Entire New Album "Ballads 'N' Bullets"
"Piano metal" act In Legend is preparing to release the new album "Ballads 'N' Bullets" on June 14th, 2011 through SPV/Synthetic Symphony.
The New Review is now offering an exclusive first listen to In Legend's "Ballads 'N' Bullets" in its entirety at this location.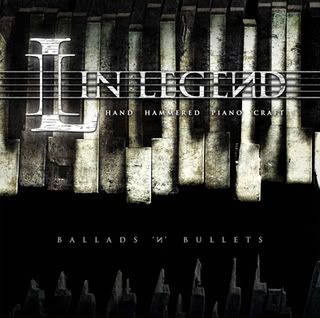 The "Ballads 'N' Bullets" track listing is as follows:
1. Heaven Inside
2. Pandemonium
3. Elekbö
4. At Her Side
5. Vortex
6. Life Is Up To You
7. The Healer (Inclusive Remedy)
8. Yue
9. Soul Apart
10. Stardust [feat. Inga Scharf of Van Canto]
11. A Hanging Matter
12. Prestinate
13. Heya
14. Universe
What's Next?
Please share this article if you found it interesting.
---
To minimize comment spam/abuse, you cannot post comments on articles over a month old. Please check the sidebar to the right or the related band pages for recent related news articles.