Unexpect Announces "Fables Of The Sleepless Empire" Album Listening Party
Unexpect has announced the band's new album "Fables Of The Sleepless Empire" will droop on May 31st, 2011. The band has now checked in with the following update a Montreal listening session and about releasing the album independently through Unexpect's website:
"My friends, the time has come now to mow the lawn of your souls and plant some new colorful seeds. Pre-sale for our upcoming album 'Fables of the Sleepless Empire' will finally begin on May 6! All CDs sold on pre-sale will personally be signed by the whole band and shipped internationally on the official release date set for May 31st! Click here to pre-order!
"It will be presented in a 6 panels Digipack format...so pleasurable to touch and observe...smells good too. The ultimate sensorial experience. Approved by the Space Agency and the ghost of Chopin. A collector's item for sure. Note that the album will ONLY be available through our IF Merch online webstore...it will NOT be available through physical stores for now.
"For those in the Montreal area, there will be a Listening Session at the Cafe Chaos ( 2031 St-Denis, Montreal ) on Thursday May 26, from 5PM to 7PM. For the occasion, the album will be available to buy as a pre-release exclusive and the band will be present all evening to chat! See ya!"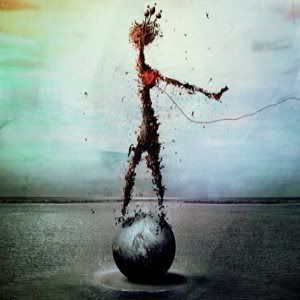 The album's track listing is as follows:
1. Unsolved Ideas Of A Distorted Guest
2. Words
3. Orange Vigilantes
4. Mechanical Phoenix
5. The Quantum Symphony
6. Unfed Pendulum
7. In The Mind Of The Last Whale
8. Silence This Parasite
9. A Fading Stance
10. When The Joyful Dead Are Dancing
11. Until Yet A Few More Deaths Do Us Part
What's Next?
Please share this article if you found it interesting.
---
To minimize comment spam/abuse, you cannot post comments on articles over a month old. Please check the sidebar to the right or the related band pages for recent related news articles.