I Left The Planet Project From Fleurety's Alexander Nordgaren To See Vinyl Release
Fleurety guitarist Alexander Nordgaren recorded an album under the band named I Left the Planet in 1996, which was never released. Neuropa Records has now announced the project will officially see the light of day with a vinyl version. The label commented on the upcoming release:
"One from the vaults, this unique piece of avant-garde metal history, never before leaked or released, features some of the authorities of the genre including members from Fleurety and Ved Buens Ende.
"Recorded on analogue 16-track tape in March 1996, I Left the Planet is a one-off project featuring members from Fleurety, Ved Buens Ende and Virus; all bands hailed as originators of the style that has lately come to be known as avant-garde metal. Lyrics and voice are courtesy of acclaimed Norwegian author and novelist Bjørn Esben Almaas, overlaying three separate pieces of music written by Alexander Nordgaren, also handling guitars on the recording. Combined with Ayna Beate Johansen's distinctive voice, Czral's legendary drums and percussion style, Per Amund Solberg's contrapuntal bass melodies and Mari Solberg's jazzy saxophones the result is different from any other band of the era; Dark Poetry. Dark Metal. Dark Jazz.
"The recording plays across and between Adversum's label profile key words; disharmony, imagination, individualism, courage, entertainment and darkness, and is its first release on vinyl. I Left the Planet is limited to 274 copies. The cover and vinyl artwork has been made by Trine+Kim Design Studio. The record is pressed on heavy duty black 12" vinyl featuring music on side A and etched art on side B."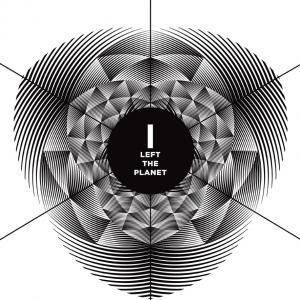 What's Next?
Please share this article if you found it interesting.
---
0 Comments on "I Left The Planet Project To See Vinyl Release"
Be the first to comment! Tell us what you think. (no login required)
To minimize comment spam/abuse, you cannot post comments on articles over a month old. Please check the sidebar to the right or the related band pages for recent related news articles.