Anti-Mortem Unveils "New Southern" Album Artwork
The artwork for "New Southern," the upcoming debut album by Oklahoma natives Anti-Mortem, has been revealed today. The artwork was created by Brent Elliott White (Death Angel, Job For A Cowboy, Trivium).
"New Southern" will be released in physical & digital formats on April 15th in Europe, April 28th in the U.K., and April 29th in North America via Nuclear Blast Entertainment, with pre-orders available at this location.
The album was produced, recorded, and mixed by Bob Marlette, and the track listing is as follows:
1. Words Of Wisdom
2. New Southern
3. 100% Pure American Rage
4. Hate Automatic
5. Black Heartbeat
6. I Get Along With The Devil
7. Path To Pain
8. Wake Up
9. Ride Of Your Life
10. Stagnant Water
11 Truckstop Special
12. Jonesboro
13. A Little Too Lose (bonus track – MR. BIG cover)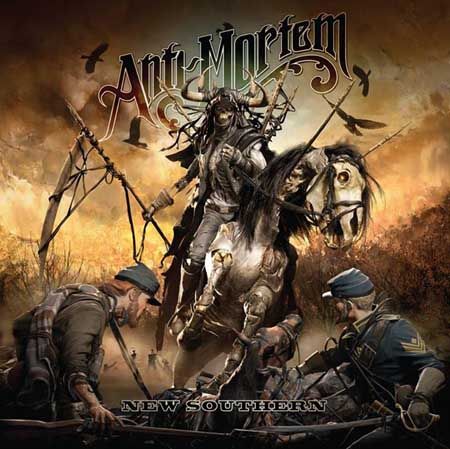 What's Next?
Please share this article if you found it interesting.
---
To minimize comment spam/abuse, you cannot post comments on articles over a month old. Please check the sidebar to the right or the related band pages for recent related news articles.