Conflicted
From: Toronto, Canada
Last Known Status: Active
Latest Conflicted News
Below is our complete Conflicted news coverage, including columns and articles pertaining to the band. Some articles listed may be indirectly related, such as side projects of the band members, etc.
Conflicted's new album on Nightmare Records, "Never Be Tamed," will officially be released this Friday, May 6th, 2011 in Europe. The album was previously released in the U.S. and Canada on April 12th, 2011.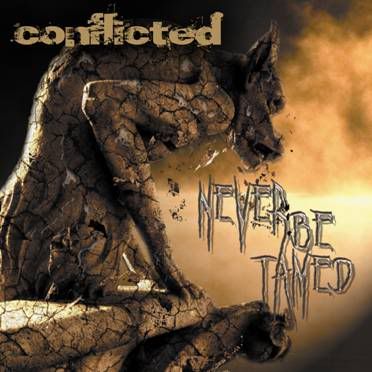 Conflicted will be touring throughout 2011 in support of the band's debut album, and dates will be announced as they are confirmed. Conflicted is:
Jason Orton - Lead Vocals
Mark Owen - Guitar, Back-up Vocals
Ron De Coste - keyboards
John Kolodziej - Bass
Corey Stoll - Drums, Back-up Vocals
Toronto, Canada's Conflicted has announced the April 12th, 2011 release of the band's upcoming album, "Never Be Tamed," which will drop through Nightmare Records/Sony/RED. The cover artwork can be viewed below.
Conflicted is also throwing a special "Never Be Tamed" CD release show on April 16th, 2011 at The Rockpile in Etobicoke, ON. The show will also feature Before the Damned, 7th Region, and Justice Priest. The release paty is all ages and admission is only $10 at the door (no advance tickets). Doors open at 8pm.