Trials Streaming "Blueprints Of Metaphor"
Band Photo: Trials (?)
GunShyAssassin.com has hooked with Chicago's Trials for the premier of "Blueprints of Metaphor" off the band's upcoming release, "In the Shadow of Swords." Check out "Blueprints of Metaphor" at this location. Friday, April 19th, Trials will take the stage at The Cobra Lounge in Chicago for the In the Shadow of Swords Record Release Party. Afterimage, The Blank Standard and Malicious Resolve will also be on the bill.
"In the Shadow of Swords" is the first Trials recording to feature guitarist Ryan Bruchert (ex-Hewhocorrupts), who joined the band last year. The album will be offered in digital and CD formats. The digital version includes a ripping cover of Judas Priest's "Jawbreaker" as a bonus track, while the CD release will feature an additional Trials song, "Spirit Leaves," as a bonus. Recording took place at Wall 2 Wall Studios in Chicago and at Trials' home studio with mixing and mastering courtesy of Lasse Lammert at LSD Studios in Lübeck, Germany. The album's artwork was done by Chris Angelucci with Mark Sugar and Usha Rajbhandari.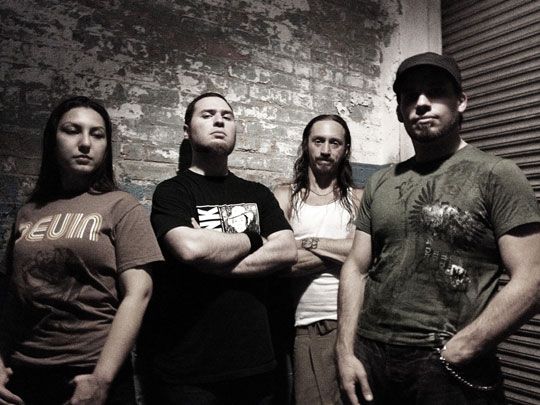 What's Next?
Please share this article if you found it interesting.
---
To minimize comment spam/abuse, you cannot post comments on articles over a month old. Please check the sidebar to the right or the related band pages for recent related news articles.