Never To Arise Streaming "Hacked To Perfection"
St. Petersburg, Florida death metal band Never To Arise is set to release its debut album "Hacked To Perfection" on May 15th via badGod Music. Never To Arise is a duo featuring Gordon Denhart on vocals, guitar and drum programming, and Mike Kilborn on guitar and bass. Check out the cover art and tracklisting of "Hacked to Perfection" below, and also stream all ten songs in the player below or at this location.
The Femicidal Impulse
Hyperbaric Torture Chamber
Sloppy Surgery
In Debasement
Mutilation Supreme
Bereft of Conscience
I Made Her Famous
Snuff Film Superstar
Devoured by Wolves
Misogynistic Acts of Barbaric Sadism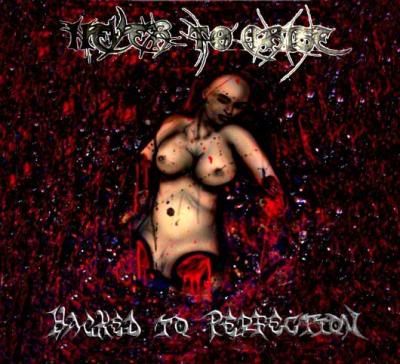 What's Next?
Please share this article if you found it interesting.
---
0 Comments on "Never To Arise Streaming Debut Album"
Be the first to comment! Tell us what you think. (no login required)
To minimize comment spam/abuse, you cannot post comments on articles over a month old. Please check the sidebar to the right or the related band pages for recent related news articles.