Helstar
Formed: 1982
From: Houston, TX, United States
Last Known Status: Regrouped
Helstar Interviews and Features
Below are our features and interviews with Helstar.
Interview
When Helstar answered my knock at the door to the green room at Grizzly Hall in Austin, Texas, frontman James Rivera smiled with a mouth full of fangs. As we proceeded through the interviewed, he continued to dress for the stage. He put on gauntlets and a Christopher Lee-type cape. He and the band were preparing for a set that consisted of many vampire tales. This was to promote Helstar's latest full-length album "Vampiro," as well as their first vamperic album, "Nosferatu."
While remaining in the second decade of the new millennium, "Vampiro" is very much a return to their 1989 classic "Nosferatu." One look at the lyrics and any fan of Dracula and vampires will know the films approached. Although beefed up in sound with faster drums and other signs of the modern, extreme metal age, "Vampiro" also recalls "Nosferatu" in its use of neoclassical guitar and speed metal licks by way of axe slingers Andrew Atwood (who also helped with lyrical concepts) and Helstar mainstay, Larry Barragan. Also, as in the case with their single, "Black Cathedral," there are melodies that help instill theatrics and mood.
Rivera spoke to me right before Helstar took the stage. He wanted to warm his voice by answering a few questions. Read further to learn more about why he feels "Vampiro" will be considered one of the band's masterpieces twenty years down from now.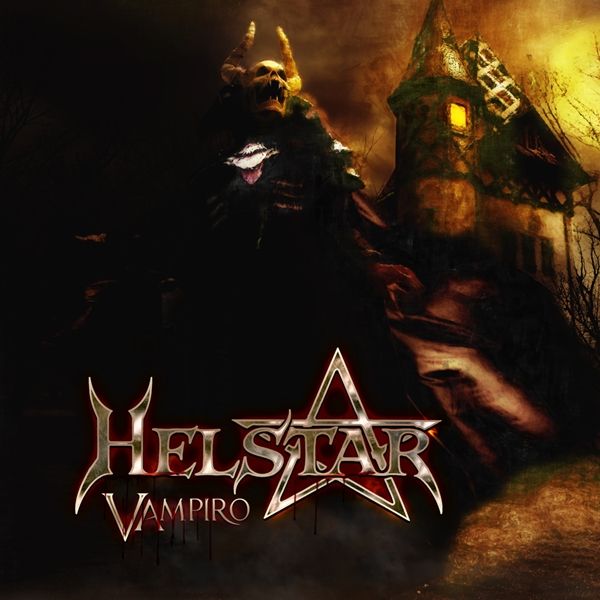 More...