The Meatmen Reveals New Album Artwork For "Savage Sagas"
Legendary punk/metal band The Meatmen just revealed that the title of the long-awaited album they will be releasing is "Savage Sagas" via Self Destructo records. Look for it to drop in the spring of 2014. Below is the album artwork, along with a message from the band:
"Many thanks to our loyal legions of Meatheads for 35 years of unflagging devotion to our brand of mayhem. At long last, we proudly present for your listening enjoyment, our brand new record... 'Savage Sagas.' Information on Special Edition Vinyls /CD/ and Digital Pre-orders coming soon!"
Check out live renditions of two of the upcoming album tracks, "Kill Kunt Koulter" and "Piss Hot for Weed" at this location.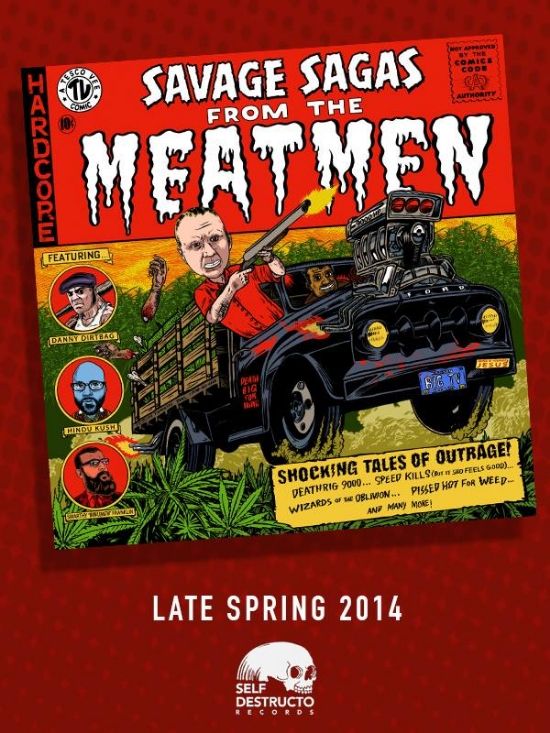 What's Next?
Please share this article if you found it interesting.
---
0 Comments on "The Meatmen Reveals Album Title And Artwork"
Be the first to comment! Tell us what you think. (no login required)
To minimize comment spam/abuse, you cannot post comments on articles over a month old. Please check the sidebar to the right or the related band pages for recent related news articles.