Near Death Condition Reveals "Evolving Towards Extinction" Album Details
Swiss extreme death metal manglers Near Death Condition are readying to unleash their sophomore full-length for Unique Leader Records.
Titled "Evolving Towards Extinction," the record was mixed at Hertz Studios (Vader, Hate, Dead Infection, Vesania etc.) in Poland, mastered at Iguana Studios in Germany, and hurls forth eleven infernal odes of chaos and death ornamented by incapacitating drum gymnastics, scorching riffs and enough vocal acrimony to flatten a nation.
"Evolving Towards Extinction" will be released via Unique Leader Records on March 18th, 2014. The track listing is as follows:
1. Words Of Wisdom
2. Between The Dying And The Dead
3. Intelligent Design
4. Pandemic Of Ignorance
5. Praise The Lord Of Negation
6. The Anatomy Of Disgust
7. Anagamin
8. Evolving Towards Extinction
9. Vertigo
10. Communing With Emptiness
11. Nostalgia For Chaos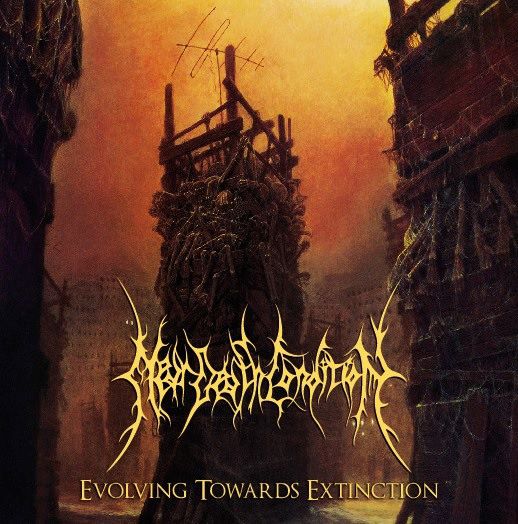 What's Next?
Please share this article if you found it interesting.
---
0 Comments on "Near Death Condition Reveals Album Details"
Be the first to comment! Tell us what you think. (no login required)
To minimize comment spam/abuse, you cannot post comments on articles over a month old. Please check the sidebar to the right or the related band pages for recent related news articles.