Both New Album "III: Trident's Tomb" And Band Dissolution Simultaneously Announced By Twilight
"III: Beneath Trident's Tomb" is the title for the final album from San Francisco's experimental black metal band, Twilight. The album will be released in North America on March 17th (Europe) and March 18th (North America). Six tracks will appear on the record, and the list and artwork can be seen below.
The new release will be issued as a digipack CD and vinyl LP (1000 pressed worldwide, 500 on purple vinyl (US only), 500 on black). "III: Beneath Trident's Tomb" is much more of an experimental album than its predecessors. It is a "dark, uncomfortable listen."
III: Beneath Trident's Tomb's album lineup is:
N. Imperial - vocals
Wrest - drums/bass/vocals
Stavros Giannopoulos - guitars/vocals
Sanford Parker - synths/electronics/production
Thurston Moore - guitar/vocals
The track list is as follows:
1. Lungs (Whitehead/Jameson)
2. Oh Wretched Son (Giannopoulos/Whitehead/Jameson)
3. Swarming Funereal Mass (Whitehead/Jameson)
4. Seek No Shelter Fevered Ones (Giannopoulos/Whitehead/Jameson)
5. A Flood of Eyes (Giannopoulos/Moore/Whitehead/Jameson)
6. Below Lights (Parker/Jameson)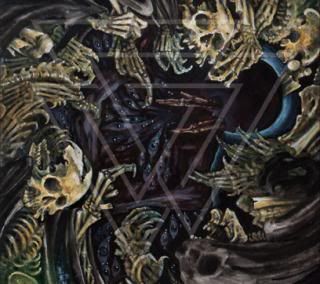 Check out the new track "Lungs" here:
What's Next?
Please share this article if you found it interesting.
---
0 Comments on "Twilight Announces New Album And Breakup"
Be the first to comment! Tell us what you think. (no login required)
To minimize comment spam/abuse, you cannot post comments on articles over a month old. Please check the sidebar to the right or the related band pages for recent related news articles.