Bloodsoaked Issuing "Religious Apocalypse" In 2014
USDM force Bloodsoaked is set to return in 2014 with its newest release, "Religious Apocalypse." With the addition of a second guitarist, the band is ready to annihilate all that is holy with their old-school storm of ravaging ferocity. "Religious Apocalypse" features new material, along with live tracks and a couple of surprise cover songs.
"Religious Apocalypse" is set for a Spring 2014 release on Comatose Music. Bloodsoaked's last recorded output came in the form of "The Death of Hope," released in 2011 via Comatose Music. That album, along with 2009's "Sadistic Greed...Grotesque Memories" is streaming in full at Stereokiller. Below is the cover art for the upcoming album.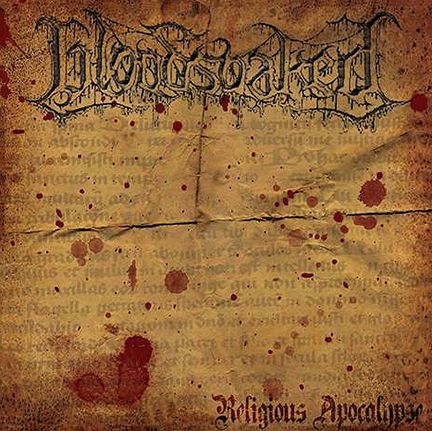 What's Next?
Please share this article if you found it interesting.
---
To minimize comment spam/abuse, you cannot post comments on articles over a month old. Please check the sidebar to the right or the related band pages for recent related news articles.