Eterno Announces New Album "Until Hell Freezes Over" Release
Eterno will release "Until Hell Freezes Over" over on June 21st, 2013 and the band also comments:
"Eterno entered the Molotov studio determined to make an album that put together the very best of what we could accomplish.
"The title refers to the fact that if we don`t get any recognition for the album we will keep on blasting heavy metal anyway, just out of pure love for the music. That surely reflects the power of will of each member
"Out of a choice of approx. fifteen tracks we decided to put nine of them on the 'Until Hell Freezes Over' album. The album was produced by us with support of Martin Karlsson at Molotov Studios! Hope you`ll enjoy the album. PLAY IT LOUD!"
The track listing is:
1. Crossfire
2. Gokudo rage
3. Fire in the hole
4. Forbidden fruit
5. Batten down the hatches
6. Unsober
7. Crazy city
8. Creatin' a monster
9. Down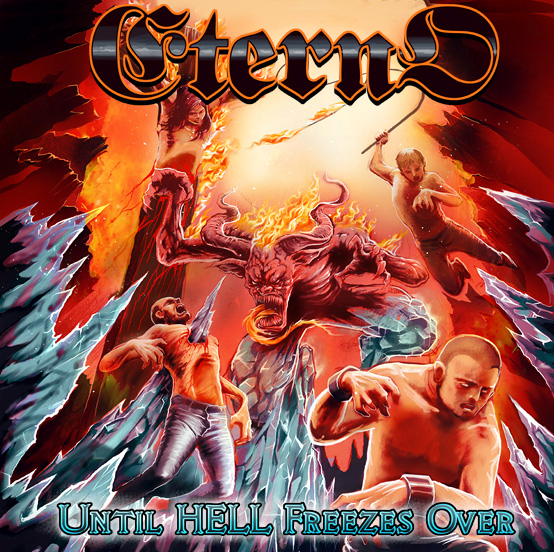 What's Next?
Please share this article if you found it interesting.
---
To minimize comment spam/abuse, you cannot post comments on articles over a month old. Please check the sidebar to the right or the related band pages for recent related news articles.