Thranenkind Signs With Lifeforce Records To Release "The Elk" Album
Lifeforce Records is proud to announce the signing of German post-metal band Thranenkind. The label issued the following press release:
"Thränenkind's music is a mixture of crustcore, post rock, post black metal and hardcore punk. The earlier recordings had more black metal and shoegaze influences, while the 'The Elk' album contains a lot more crust and hardcore punk and offers also five completely instrumental post rock songs. The focus lies on creating atmosphere and melancholy.
"Thränenkind was founded in 2007 by Nathanael and Pesten. 2008 the first demo-cd was recorded, which got mainly positive reviews. 2009 the first live show was played. In 2010 the demo CD was re-released as an EP and shortly afterwards the split-CD with post black metal/post rock band Heretoir followed. In 2012 the first full-length album 'The Elk' was recorded, which will be released in August 2013 via Lifeforce Records.
"Most of the band members are vegan and/or straight edge and they share interests in the ideas of green anarchism, civilization critical thoughts and left-wing politics. The lyrics focus on issues like interpersonal relations, human society, anarchism or the relationship between humanity and nature.
"The band name could be translated to something like 'child of tears.' It was chosen as a contrast to all the grim and cliché black metal band names. It hints at Thränenkind's emotional side. The band members are fascinated of the name's ambiguity and they also like the fact, that the name leaves room for a lot of different interpretations."
Lifeforce Records owner Stefan Lüdicke comments: "It is great to see there are still bands having something to say and believe in something in the sea of more and more similar sounding/ looking world of plastic-core, hardcore, punk and also metal has become over the past years. I'm very happy to welcome THRÄNENKIND on Lifeforce Records, a band that not only convinced me with their music, but also for what they stand for!"
The band also adds: "We are really happy to announce that we have signed with Lifeforce Records (Heaven Shall burn, Trivium, War From A Harlots Mouth, Deadlock). It is an honour for us to work together with such a renowned label."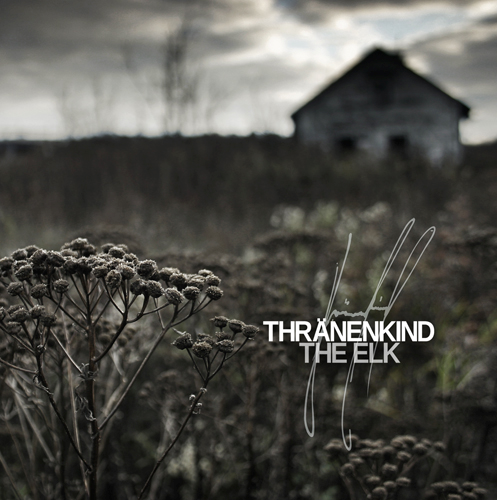 What's Next?
Please share this article if you found it interesting.
---
0 Comments on "Thranenkind Signs With Lifeforce Records"
Be the first to comment! Tell us what you think. (no login required)
To minimize comment spam/abuse, you cannot post comments on articles over a month old. Please check the sidebar to the right or the related band pages for recent related news articles.