Panzerchrist Streaming Track From "The 7th Offensive"
Danish death metal mercenaries Panzerchrist have set August 13th as the North American release date for their seventh album, aptly entitled "The 7th Offensive." For a taste of things to come, the band and Listenable Records hooked up with GunShyAssassin.com for the premier of the album's title track. Stream the song here.
Panzerchrist used three different studio to complete their new assault. Guitars and bass were recorded in the Igloo by HR Swan, drums were recorded at AMP studio by Jens Förster and Markus Ziemer,while vocals and the final mix were done in Death Island Studio with engineer Marco Angioni.
Although very extreme musically on a constant basis, Panzerchrist has never quite done the same album twice. "The 7th Offensive" shows a slightly more melodic and evil approach to the guitars; enhancing the grey, sinister feel of a battlefield. The band's intended bleak sound was without a doubt achieved. The album also sees Panzerchrist return to the ultra-guttural and pure death metal styled vocals. As the band says, "The war is over Let's start a new one. Death forever, Panzer!"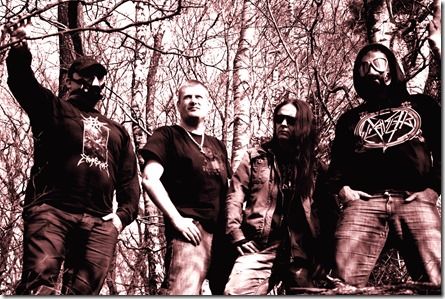 What's Next?
Please share this article if you found it interesting.
---
0 Comments on "Panzerchrist Streaming Track From New Album"
Be the first to comment! Tell us what you think. (no login required)
To minimize comment spam/abuse, you cannot post comments on articles over a month old. Please check the sidebar to the right or the related band pages for recent related news articles.