TOAD Reveals New Album "Endles Night" Details
Phoenix, Arizona black 'n' roll death miscreants TOAD (Take Over And Destroy) are readying to unleash their "Endless Night" LP. "Endless Night" was captured by producer/engineer Bob Hoag at Flying Blanket Recording in Arizona (who worked with the band previously on the "Rotten Tide" EP) and offers up a cover by Sean R. Williams (Animetalphysical).
Comments the band in a collective statement: "Night time evokes conflicting reactions within the human psyche. As primitive man witnessed the sunset he felt intrigued and thrilled, but most importantly he felt afraid. His terror served to protect him from the chaos and danger of the unknown. The same animalistic fear of the dark remains within us today, though it has migrated into the subconscious. Endless Night exploits both our aversion and attraction to the darkness. Recorded over the course of a full moon and All Hallow's Eve of 2012, these songs swirl and creep with sinister melodies, then strike with violent hooks. The album is simultaneously exciting and permeating with horror. Our ancestors relied upon the warmth and light of fire to guard them at night. This record captures the dread of that fire being extinguished forever."
Pre-orders are available here, and the track listing is:
1. Taste of the Grave
2. Cosmophobia
3. Howling House
4. Boundaries of Flesh
5. Endless Night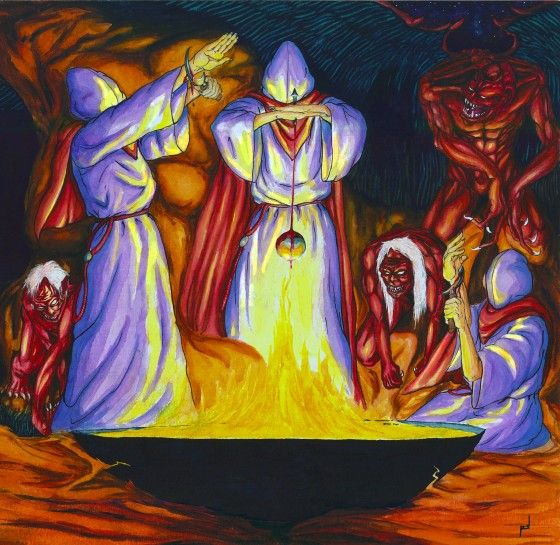 What's Next?
Please share this article if you found it interesting.
---
To minimize comment spam/abuse, you cannot post comments on articles over a month old. Please check the sidebar to the right or the related band pages for recent related news articles.