I Killed Everyone Releasing Debut Album On Pavement
Illinois deathcore act I Killed Everyone will release its debut full-length "Necrospire" on Pavement Entertainment July 9th. This album comes on the heels of two EP's that the band has self-released. Formed in 2008, the Chicago band is influenced by classic death metal bands from the 90's, whose sounds they incorporate into their music. The band has issued an album update, which you can check out following the tracklisting and cover art of "Necrospire."
A Sanguinary Mass
Grimoire I - Eviscerated
The Devourer Beyond
Necrospire
Born of the Abattoir
State of Filth
Crucified and Consumed
Antipathy
Grimoire II - One with the Void
The Human Error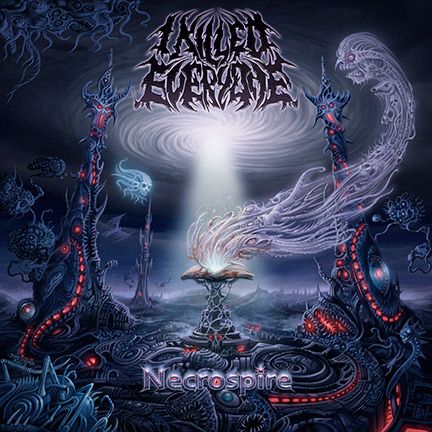 What's Next?
Please share this article if you found it interesting.
---
0 Comments on "I Killed Everyone Releasing Debut Album"
Be the first to comment! Tell us what you think. (no login required)
To minimize comment spam/abuse, you cannot post comments on articles over a month old. Please check the sidebar to the right or the related band pages for recent related news articles.