Watain To Release New Single "All That May Bleed"
The first single from Watain's new album, "The Wild Hunt," will be released on Summer Solstice, June 21st. The name of the single will be "All That May Bleed." The band comments:
"'All that May Bleed' shows but one facet of a quite diverse album, but we chose this song as a first glimpse into 'The Wild Hunt' because of its bombastic lunacy and white-eyed malevolence which could be said to constitute a main foundation for the album. The lyric is an invitation to sacrificial blood letting, ecstatic zealotry and human sacrifice. The salt of Satan in the wounds of Christ!"
Side B will be a track called "Play with the Devil," originally recorded by the black/heavy metal band Taiwaz in 1988 in Watain's hometown, Uppsala (Gottfrid Åhman from In Solitued participates on solo guitar in Watain's version).
"All That May Bleed" is due for physical release on June 24th in Europe and June 25th in North America.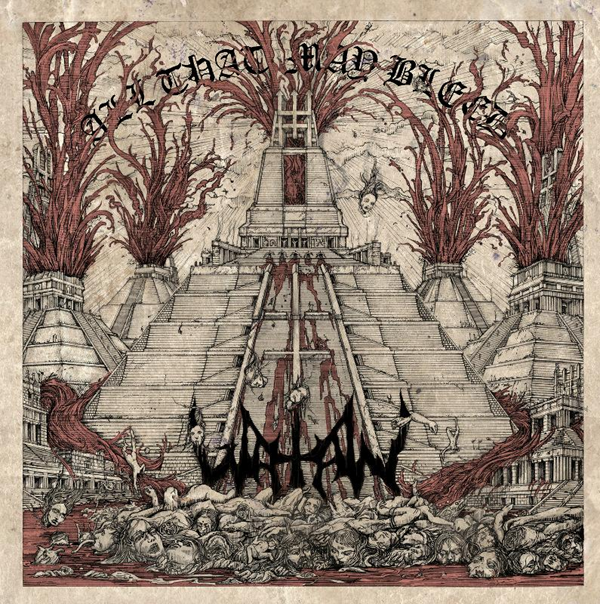 What's Next?
Please share this article if you found it interesting.
---
To minimize comment spam/abuse, you cannot post comments on articles over a month old. Please check the sidebar to the right or the related band pages for recent related news articles.