Burial Vault Streaming "The Nightly Horror"
German melodic death metal band Burial Vault and Apostasy Records have hooked up with GunShyAssassin.com for the exclusive premier of "The Nightly Horror," off of the band's forthcoming album, "Incendium." To stream "The Nightly Horror" ahead of the album's May 24th release via Apostasy Records, visit this location.
The album is designed as a closed concept which is heavily inspired by parts of the classic dystopian novel "Fahrenheit 451" by Ray Bradbury. Here, the quintet uses both the music as well as the texts as a medium to tell the transformation of a man in a near future from a blind follower to a critical opponent in four action-packed chapters.
Recorded at the Soundlodge Studio with producer Joerg Uken (Dew-Scented, Nightfall, God Dethroned a.o.) the listeners get melodic death metal with appropriate technical and progressive influences and also subtle black metal and acoustic moments.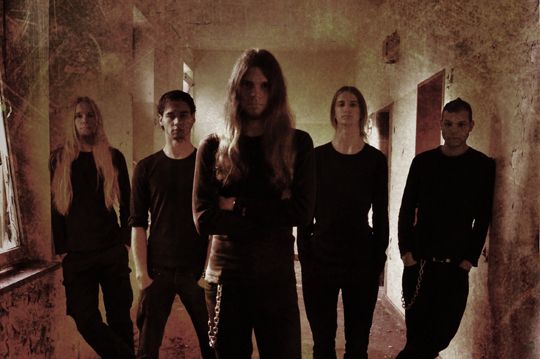 What's Next?
Please share this article if you found it interesting.
---
To minimize comment spam/abuse, you cannot post comments on articles over a month old. Please check the sidebar to the right or the related band pages for recent related news articles.