Rotting Christ Announces 2013 Festival Appearances
Band Photo: Rotting Christ (?)
Rotting Christ fans looking to hear the new album "Kata Ton Daimona Eaytoy" played live (reviewed here) are now in luck, as the band has announced a series of upcoming festival shows. Rotting Christ comments:
"We would like to announce our so far confirmed festival appearances for summer 2013. Many more will show within the next days so stay tuned and see you all in the battle field."
If you haven't had a chance to check out the new album yet, head over here to listen through.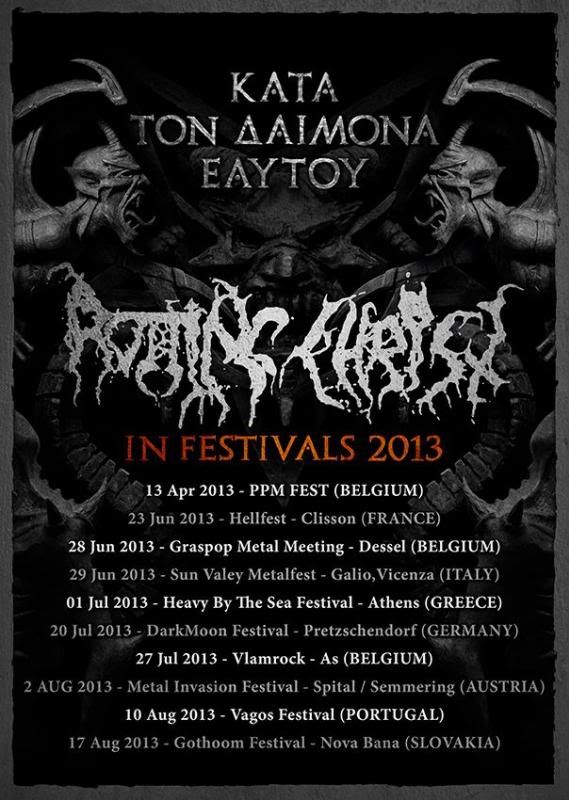 What's Next?
Please share this article if you found it interesting.
---
To minimize comment spam/abuse, you cannot post comments on articles over a month old. Please check the sidebar to the right or the related band pages for recent related news articles.