Magister Templi Streaming New Track "Lucifer"
WeLoveMetal.com has posted the exclusive world premier of "Lucifer" off the full-length debut "Lucifer Leviathan Logos" from Norway's Magister Templi. That song, the third on the release, is now streaming at this location. Italian label Cruz Del Sur Music will release Lucifer Leviathan Logos on May 7th in North America. This follow-up to 2012's self-released Iao Sabao! EP.
Magister Templi is a Norwegian heavy metal band characterized by a strong lyrical imprint inspired by Western mysticism, ritual magic and alchemy. The band was founded in 2008 by singer Abraxas and Guitarist Baphomet, and released a digital demo (Lucifer/Restoration) in 2010. After finally recruiting a full set of five members in the fall of 2011, the band played some concerts in Norway supporting bands such as Pagan Altar (UK), as well as performing at the Inferno Festival 2012.
In June 2012, they self-released their first EP titled Iao Sabao, with a concept mainly centered on the ancient Greek Bornless Ritual and the alchemical picture series Splendor Solis; shortly after, they signed a contract with Cruz del Sur Music.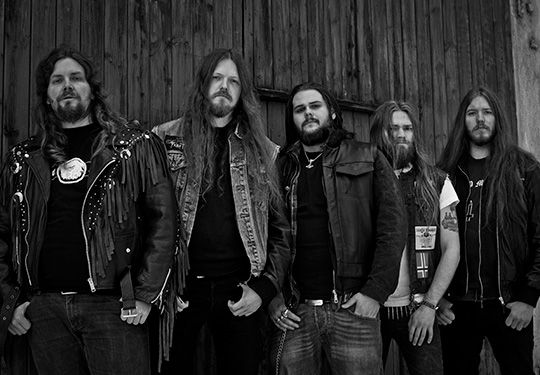 What's Next?
Please share this article if you found it interesting.
---
0 Comments on "Magister Templi Streaming New Track"
Be the first to comment! Tell us what you think. (no login required)
To minimize comment spam/abuse, you cannot post comments on articles over a month old. Please check the sidebar to the right or the related band pages for recent related news articles.