Sacrilegious Impalement Reveals Details On New Album "III - Lux Infera"
Today, Woodcut Records reveals May 31st as the North American release date for Sacrilegious Impalement's new album, "III - Lux Infera." The following press release was issued about the album:
"Going from strength to strength, III - Lux Infera is Sacrilegious Impalement's third album to date, and follows the critically acclaimed II - Exalted Spectres, released in 2011 by Hammer of Hate. Bolstered by a massive, all-analog recording, Sacrilegious Impalement's new album emits a smothering dread and palpitating savagery, and yet exudes confidence and professionalism at every (dark) turn.
"And now with new vocalist Wrathprayer at the mic, exalting His glory, the Sacrilegious Impalement lineup is stronger than ever, fully committed to converting unbelievers with III - Lux Infera."
The track listing is as follows:
1. Angel Graves
2. Down for Grim Lord
3. Scars for Scarred Ones
4. For Sins of the Pigs
5. Through Punishing Gates
6. Behead the Infants of God
7. Regain the Dormant Realm
8. His Gift Embodied
9. Deliverance from Unknown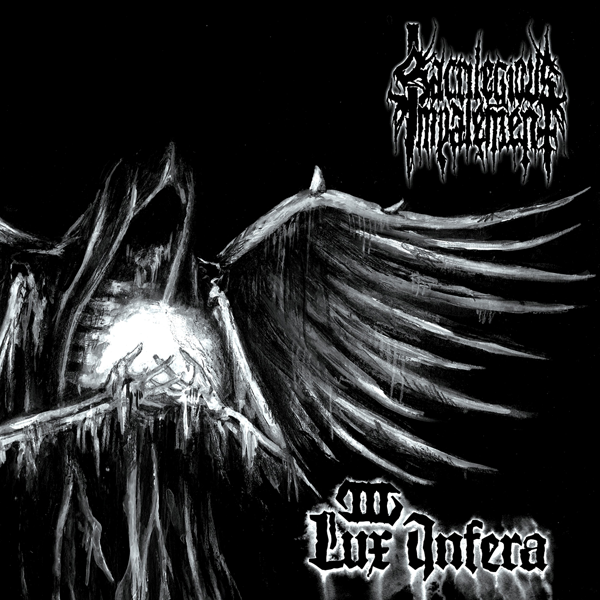 What's Next?
Please share this article if you found it interesting.
---
0 Comments on "Sacrilegious Impalement Reveals Album Details"
Be the first to comment! Tell us what you think. (no login required)
To minimize comment spam/abuse, you cannot post comments on articles over a month old. Please check the sidebar to the right or the related band pages for recent related news articles.