Arsis Updates North American Tour Dates With Krisiun
It was recently announced that Hypocrisy would have to miss the band's upcoming North American tour due to visa problems, but that Arsis, Krisiun, Autumns End, and Starkill would be continuing with the trek. Arsis has now checked in with the following update about the tour schedule:
"IMPORTANT: Updated tour schedule below. We need all the support we can get on this one, PLEASE check the list below for your city and come out to support Arsis and Krisiun and keep the metal touring circuit alive! We really appreciate it and can't wait to unleash the heaviest set we've ever played on you all!
"Promoters in Oakland, CA and Stafford, CT have cancelled. Trenton, NJ has been added. Some other shows have changed venues."
4/30 Frederick, MD - Cafe 611
5/01 New York, NY - St. Vitus*
5/02 Trenton, NJ - Backstage at Champ's
5/03 Montreal, QC - Foufounes Electriques*
5/04 Toronto, ON - WreckRoom*
5/05 Cleveland, OH - The Foundry*
5/06 Chicago, IL - Ultra Lounge*
5/07 St. Paul, MN - Station 4*
5/08 Winnipeg, MB - The Zoo*
5/09 Regina, SK - The Exchange*
5/10 Edmonton, AB - Pawn Shop*
5/11 Calgary, AB - Republik*
5/12 Armstrong, BC - Branding Iron Pub
5/13 Vancouver, BC - Rickshaw Theater*
5/14 Seattle, WA - Studio Seven*
5/15 Portland, OR - Branx*
5/17 Los Angeles, CA - The Vex*
5/18 Phoenix, AZ - Joe's Grotto*
5/20 Dallas, TX - Trees*
5/21 San Antonio, TX - Korova*
5/22 Oklahoma, OK - Chameleon Room
5/23 Kansas City, MO - Riot Room
5/25 Toledo, OH - Headliners Middle Room
5/26 Mishawaka, IN - Smith's Downtown
5/27 Buffalo, NY - Broadway Joe's
5/28 Pittsburgh, PA - Smiling Moose
5/29 Louisville, KY - Diamond Pub & Billiards
5/30 Atlanta, GA - The Masquerade
5/31 Nashville, TN - Exit/In
6/01 Memphis, TN - Scion Rock Fest
*WITH KRISIUN HEADLINING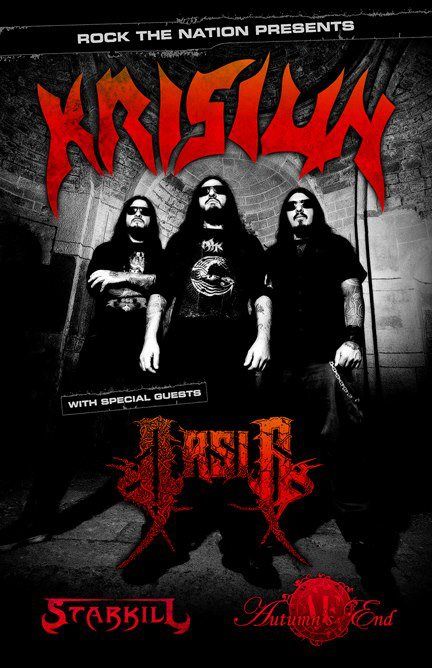 What's Next?
Please share this article if you found it interesting.
---
To minimize comment spam/abuse, you cannot post comments on articles over a month old. Please check the sidebar to the right or the related band pages for recent related news articles.