Majesty Of Revival Reveals New Album "Iron Gods" Details
Ukrainian metallers Majesty of Revival have announced details for their second album, "Iron Gods," due out later this year. The artwork is available below, and the track listing is as follows:
1. Nameless Guest'
2. Infernal Grays
3. Lost Empire
4. Nocturnus Gate
5. Wicked Game
6. Close Your Eyes
7. Edge Of Sanity
8. Masked Illusion:
9. Part II - Fatal Duel
10. Part III - Perfect Lie
11. Iron Gods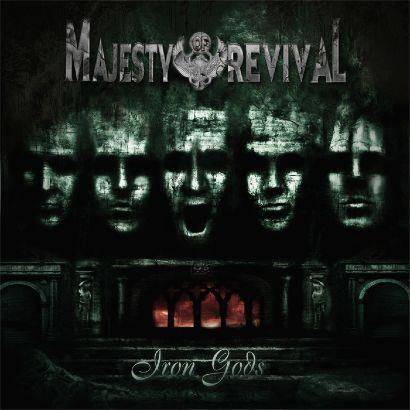 What's Next?
Please share this article if you found it interesting.
---
0 Comments on "Majesty Of Revival Reveals New Album Details"
Be the first to comment! Tell us what you think. (no login required)
To minimize comment spam/abuse, you cannot post comments on articles over a month old. Please check the sidebar to the right or the related band pages for recent related news articles.