Children Of Bodom Comments On New Single "Transference"
Band Photo: Children of Bodom (?)
Finland's Children of Bodom has just released the first song off upcoming album "Halo Of Blood" via iTunes. Pre-order the album now and get the single "Transference" now instantly.
Mastermind Alexi Laiho states: "Transference is a straight up Children of Bodom to the core type song and therefore was a good pick for a video and obviously is one of our favorite tracks. It always had an evil vibe to it which I wish I knew how to explain because it still gives me chills… Enjoy!"
To find out more about the album, check out the band's recent video interview answering fan questions at this location. The album's track listing is:
1. Waste Of Skin
2. Halo Of Blood
3. Scream For Silence
4. Transference
5. Bodom Blue Moon (The Second Coming)
6. Your Days Are Numbered
7. Dead Man's Hand On You
8. Damage Beyond Repair
9. All Twisted
10. One Bottle and a Knee Deep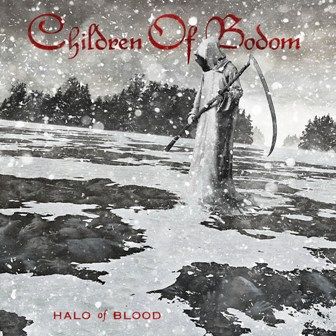 What's Next?
Please share this article if you found it interesting.
---
0 Comments on "Children Of Bodom Comments On New Single"
Be the first to comment! Tell us what you think. (no login required)
To minimize comment spam/abuse, you cannot post comments on articles over a month old. Please check the sidebar to the right or the related band pages for recent related news articles.