Grenouer Reveals Details For New Album "Blood On The Face"
Russia's Grenouer has signed with Mausoleum Records for the release of seventh full-length album "Blood on the Face." The CD is scheduled for release in Europe on May 3rd, 2013 and North America on July 9th, 2013. The band also comments:
"Initially that album was set to see light through USA based label The Metal Den Records (individually run by Randy Rocket Cody) under the title 'Showdawn' in August 2012, yet that label started to exercise incompetence pushing down the release for later dates, disintegrating the album into separate iTunes singles without the band's consent and providing lame promo activities. Grenouer was forced to break the contract and after a while entered in agreement with authoritative Mausoleum Records. Mausoleum Records suggested new album title, 'Blood on the Face,' and naturally new front cover picture done by Didier Scohier, Artcore Design."
The album's track listing is as follows:
1. Intro: Thunder Phase
2. Blood on the Face
3. Sands of Silence
4. Midday Show
5. Golden Years
6. Rejected
7. Fix Your Life / A Few Miles from Paradise
8. The Taste of Misery
9. Brain Fever
10. See No Sun
11. Last Stop
12. All in the Suit That You Wear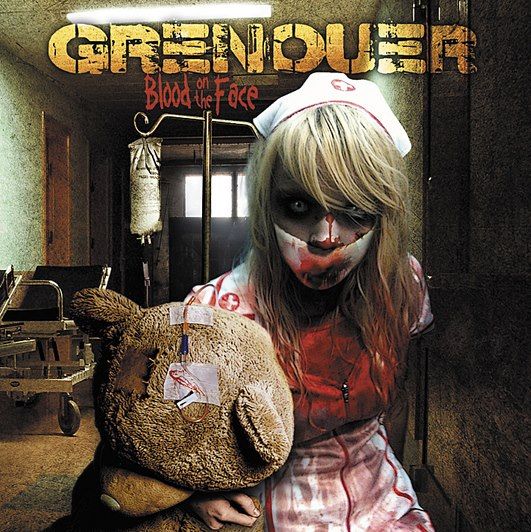 What's Next?
Please share this article if you found it interesting.
---
0 Comments on "Grenouer Reveals 'Blood On The Face' Details"
Be the first to comment! Tell us what you think. (no login required)
To minimize comment spam/abuse, you cannot post comments on articles over a month old. Please check the sidebar to the right or the related band pages for recent related news articles.