Dark Tranquillity Reveals Full Details On New Album "Construct"
Band Photo: Dark Tranquillity (?)
After posting a teaser trailer for the new album, Dark Tranquillity is now releasing full details on upcoming release "Construct." Century Media comments:
"20 years ago, Dark Tranquillity released their first album and till this day, D.T. is considered one of the most viable and important bands within the scene they helped define. Melodic death metal fans from across the word will be ecstatic to learn that their 10th full length, entitled Construct, will be released on May 27th in Europe and May 28th in North America. The band is now ready to reveal the track-listing as well as the cover art, which perfectly catches the spirit of the new masterpiece by one of Gothenburg's finest. Construct will also feature artwork throughout by the band's own guitarist, Niklas Sundin."
Dark Tranquillity has this to say about the album: "The selected few people that so far have been granted the privilege of hearing the full album are uniformingly convinced that 'Construct' is the strongest and most exciting D.T. album in a long time, and who are we to disagree? While still bearing the unmistakable mark of the dark tranquillity, the record is probably our most different and diverse offering since 1999's 'Projector'. For now, we're pleased to share the track-list, trailer and sleeve design with you, but the first musical preview will appear in the near future."
The track listing for the U.S. version is as follows:
1. For Broken Words
2. The Science Of Noise
3. Uniformity
4. The Silence In Between
5. Apathetic
6. What Only You Know
7. Endtime Hearts
8. State Of Trust
9. Weight Of The End
10. None Becoming
11. Immemorial (bonus track)
12. Photon Dreams (bonus track)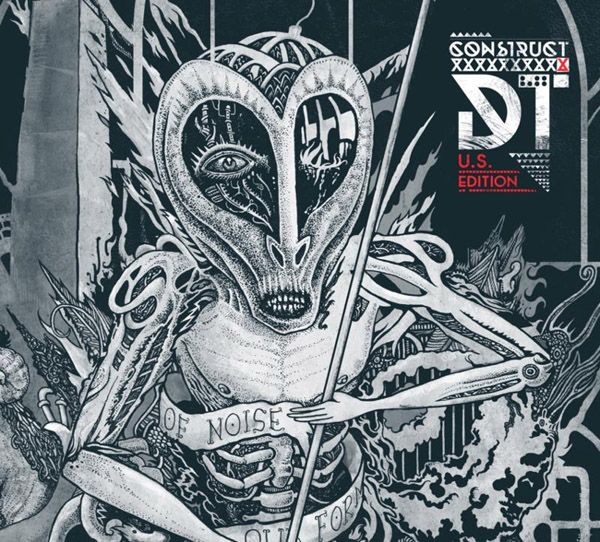 North American fans can look forward to a full tour being planned for September 2013. Below are some confirmed dates for the band abroad:
01.05.2013 -- Tunesia, Tunis -- Le Plug
04.05.2013 -- Turkey, Istanbul -- Refresh The Venue
30.05.2013 -- Germany, Geiselwind -- Beastival Festival
07.07.2013 -- United Arab Emirates, Dubai -- Rock Fest
28.06.2013 -- Czech Republic, Spalene Porici -- Basinfire Festival
23.08.2013 -- Germany, Wörrstedt -- Neuborn Open Air
What's Next?
Please share this article if you found it interesting.
---
0 Comments on "Dark Tranquillity Reveals Full Album Details"
Be the first to comment! Tell us what you think. (no login required)
To minimize comment spam/abuse, you cannot post comments on articles over a month old. Please check the sidebar to the right or the related band pages for recent related news articles.