Evile Reveals Artwork For New Album "Skull"
Band Photo: Evile (?)
British thrashers Evile have revealed that the official title for their upcoming fourth full-length album is "Skull."
This follow-up to 2011's "Five Serpent's Teeth" was once again recorded with producer Russ Russell (Napalm Death, Dimmu Borgir) at Parlour Studios in Kettering, England. The artwork for the album was painted by artist Eliran Kantor.
Evile drummer Ben Carter comments: "Evile are proud as hell to reveal the title and artwork for our fourth studio album on Earache Records, which is to be entitled 'Skull.' We'd like to extend our thanks to Eliran Kantor for his amazing artistic representation of our original concept, which we'll reveal further details of in the coming weeks. Our fans can expect this album to be a return to our thrashier roots, as well as exploring new ground in typical Evile form. We've always said we want to progress and move forward in everything we do, and this album is no exception. We're so amazed with everything Russ Russell and ourselves have produced, and can't wait for it to be released upon the masses! Watch this space for more updates and album details. 'Skull' is coming...'SKULL' AWAITS YOUR SOUL!!!"
Evile lead guitarist Ol Drake adds: "'Skull' is not what you think. 'Skull' is not where you think. 'Skull' is a mythical void in the deep fathoms of space."
The "Skull" album will be available in a variety of formats on May 27th in Europe via Earache Records and on June 11th in North America via Century Media/Earache Records. You can also catch the band live:
Apr. 20 - Leeds, UK - Crash Records (Record Store Day UK show)
Apr. 26 - Dublin, Ireland - The Academy *
Apr. 27 - Manchester, UK - HMV Ritz *
Apr. 28 - London, UK - HMV Forum *
Jun. 14 - Wervik, Belgium - SkullFest
Jun. 28 - Lesmahagow, UK - Les Fest
Aug. 24 - Werrington, UK - Scar Fest
*=with KREATOR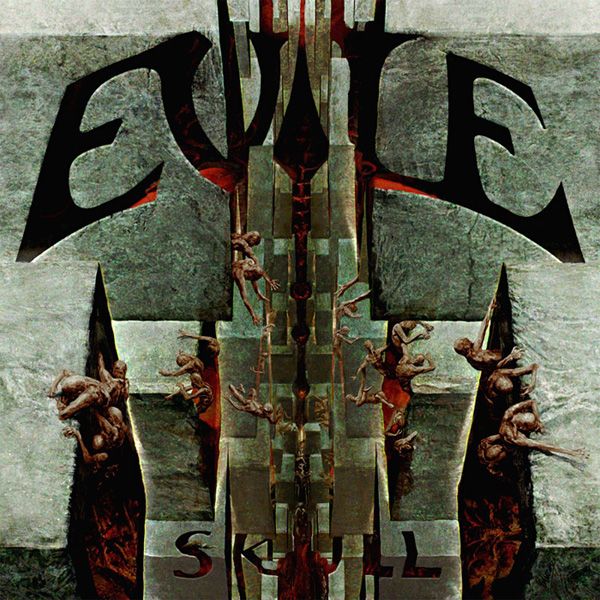 What's Next?
Please share this article if you found it interesting.
---
To minimize comment spam/abuse, you cannot post comments on articles over a month old. Please check the sidebar to the right or the related band pages for recent related news articles.