Avantasia Shoots New Music Video For "Sleepwalking"
On March 22nd the new Avantasia single "Sleepwalking" will hit the online stores for downloading. Tobias Sammet and Avantasia have also shot a video clip for the song (check out a photo from the video shoot below).
The video was shot in a magical forest in Germany on a snowy winter's night. Tobias comments: "It was far below freezing. And there we were, standing in the snow storm for hours, walking through a haunted forest. It felt a bit like 'Sleepy Hollow' meets 'Brothers Grimm,' but the pictures that came out were really great and compensated for the torture."
About the song itself Tobias says: "Sleepwalking is the most enchanting pop song I've ever written. Yes, it's a pop song, and I am the first to admit it. I love stuff like A-Ha, Cutting Crew, Enya and Sarah Brightman. You know, the whole album is a journey, someone said, that 'The Mystery Of Time' is the most adventurous Avantasia album to date. What makes Avantasia what it is, is its diversity. We have five double bass songs, two big epics, a beautiful flamboyantly orchestrated ballad, and monumental mid tempo groovy stuff with big choirs.
"Avantasia has always been defined by its diversity and mingling of styles. It is an Epic Metal record and there are so many different things to be discovered, you have to give the album at least ten listens to discover half of what's going on. 'Sleepwalking' are four wonderful minutes out of 60 minutes, but there is not one song on the album that can represent Avantasia on its own, it's the full 60 minutes you have to pay attention to, to grasp the magic of this piece!"
The new album "The Mystery Of Time" will hit stores on March 29th, and "Sleepwalking" will be released on March 22nd.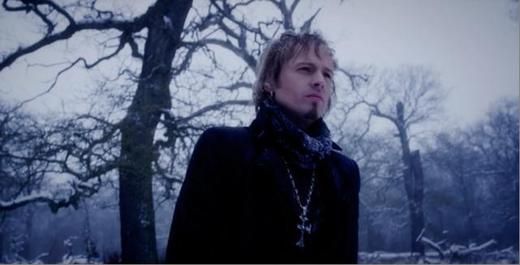 What's Next?
Please share this article if you found it interesting.
---
To minimize comment spam/abuse, you cannot post comments on articles over a month old. Please check the sidebar to the right or the related band pages for recent related news articles.