Stamina Issues New Album Recording Update
Guitarist and songwriter Luca Sellitto of Italian act Stamina has checked in with the following recording studio update:
"Hi all! We are glad to announce that most of the rhythm guitar parts for the new album have been recorded.
"As previously revealed, the songs I've written for our new album are a bit more aggressive than our previously released stuff. There are a lot of heavy rhythm guitar riffs, so we (the sound engineer and I) tried to achieve the best possible sound for the parts, experimenting a lot with various microphones and amp's settings. I decided to buy a new cabinet, just before starting my recordings : it's a Carvin Legacy with vintage 30s. The amp is my 'old' Masotti X-Modern 100, which I used on our previous albums too.
"I will start recording guitar solos as soon as possible, but I still have to record some rhythm guitar overdubs, a very heavy seven strings guitar riff and some acoustic guitar parts first. In the meanwhile, all the singers who will appear on our album have already start recording their parts.
We will announce their names very soon. Stay tuned!"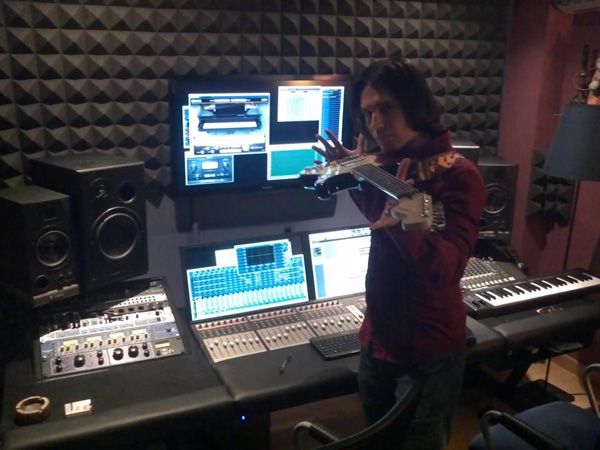 What's Next?
Please share this article if you found it interesting.
---
To minimize comment spam/abuse, you cannot post comments on articles over a month old. Please check the sidebar to the right or the related band pages for recent related news articles.