Purson Unveils New Album "The Circle And The Blue Door" Artwork
Led by enigmatic vocalist/guitarist Rosalie Cunningham, England's Purson is poised to erupt on the international underground with new album, "The Circle and the Blue Door." The artwork is now available and can be viewed below.
The lead single, "Leaning on a Bear," is streaming now through Metal Blade, where fans can also secure pre-orders. "The Circle and the Blue Door" is slated for release in North America on April 30th.
"Leaning on a Bear" has also been transformed into a new music video by director Chris Martin. The video can be found here.
Rosalie Cunningham elaborates on the video: "We found this great place in Brixton, South London called Cafe Cairo that looks as though it has been transplanted there from the souk in Marrakesh. It was just perfect for a Purson video, so we invited some friends along, hung out, and played. Chris Martin shot and edited the video and my brother, William, treated the footage and added the trippy effects".
Purson is:
Rosalie Cunningham - Vocals, Lead Guitar
George Hudson - Guitars
Samuel Shove - Organ, Mellotron, Wurlitzer
Barnaby Maddick - Bass, BVs
Jack Hobbs - Drums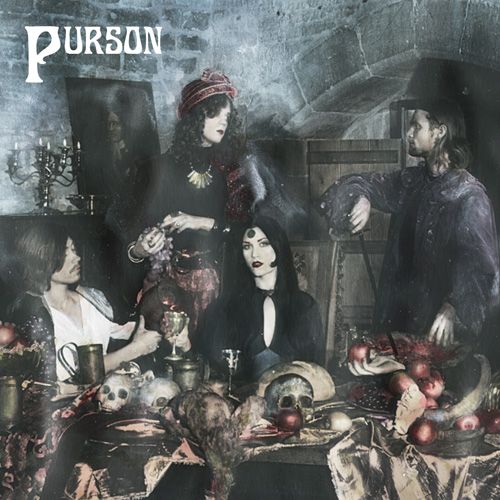 What's Next?
Please share this article if you found it interesting.
---
To minimize comment spam/abuse, you cannot post comments on articles over a month old. Please check the sidebar to the right or the related band pages for recent related news articles.